GET THE ENTIRE BUNDLE OF OVER 100 QUIZZES
AND SAVE OVER £90
COMPARED TO PURCHASING EACH PACK INDIVIDUALLY AT £1.99
MULTIPLE-CHOICE QUIZ PACK
THE COST-PLUS PRICING STRATEGY
This multiple-choice quiz.has been designed to check student understanding of my animated explainer video. It is available in multiple formats including; Self Marking Google & Microsoft Forms, Teacher-Paced PowerPoints / Google Slides, Student-Paced PowerPoints/Google Slides & Printed PDF Worksheet.

ACCESS HUNDREDS MORE QUIZZES COVERING EVERY TOPIC
#SAVE TIME |
#FILL GAPS
|
#CHECK
UNDERSTANDING |
#SEE STUDENT IMPROVEMENT
WHAT'S INCLUDED IN THE QUIZ PACKS?
Google & Microsoft Self Marking Forms
Every single one of these multiple-choice quizzes is available as a self marking Google or Microsoft Forms. They are ready to be posted easily to Google Classroom or Microsoft Teams allowing scores to sync automatically.
Teacher-Paced Google Slides & PowerPoint
The teacher-paced versions are perfect for standing at the front of the classroom. They can be used alongside the printed PDFs & Google/Microsoft forms or even for use with some good old fashioned mini-whiteboards.
Student-Paced Google Slides & PowerPoint
The student-paced versions are ideal during those all important revision sessions. Available as Microsoft PowerPoint or Google Slides this version will tell students if they are correct instantly and give them detailed feedback.
Printed PDF Sheets


Every quiz is available as a PDF for easy printing. Perfect for a quick starter activity or a homework task, especially when supported by the animated explainer videos. A PDF version is available free of charge for all videos released.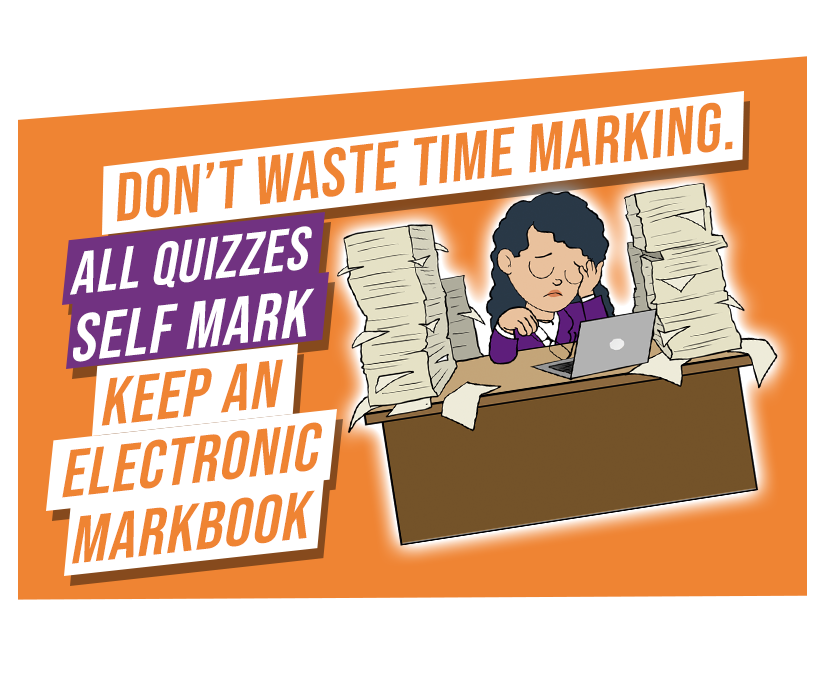 PERFECT STARTER ACTIVITIES
END OF TOPIC ASSESSMENTS
GENERATE CLASS DISCUSSION
CHECK PUPIL UNDERSTANDING
PREMIUM MULTIPLE-CHOICE QUIZ BUNDLES
Created with